What do you do with thousands of old tires? (Hint: Don't bury them)
By Del Bartels del.bartels@capjournal.com

 

Updated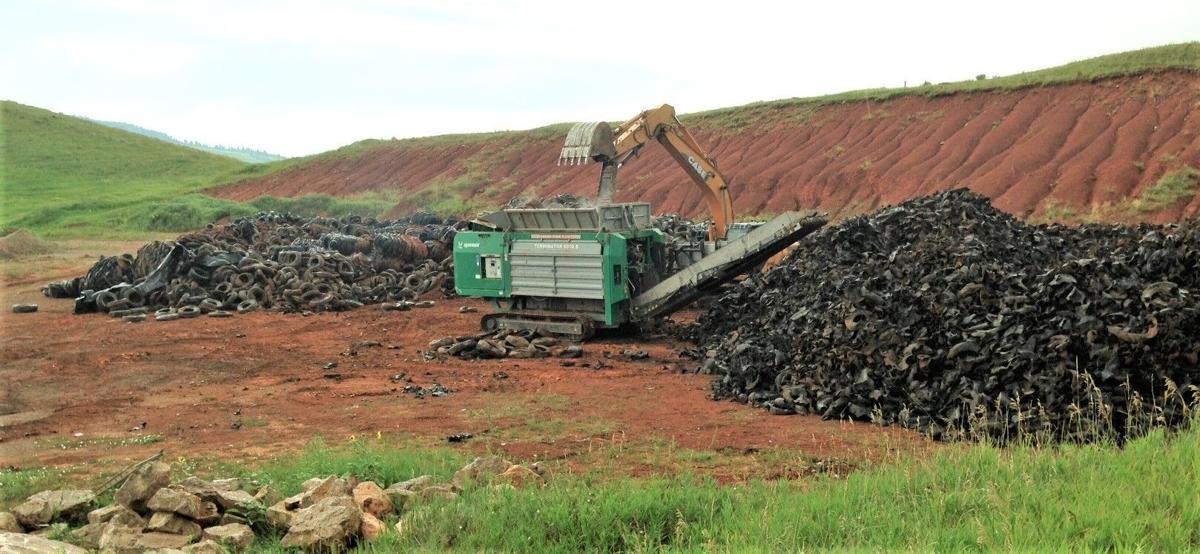 John Henderson, manager of Tire, Muffler and Alignment of Pierre, doesn't mince his words.
"Getting rid of 4,000 old tires every year is costly and it's a pain.
It costs $2,000 per trailer load — about 700 tires — to haul them off, and he says the pile grows higher every night."
That's the cost of ensuring America's love affair with anything that has wheels doesn't end up hurting us. Old tires don't break down easily in the environment. Getting rid of them is a collaboration involving private business and state laws and regulations, said Brian Walsh, public affairs director for the South Dakota Department of Environment and Natural Resources.
The Solid Waste Facility recycling center in Pierre does not take old tires, and sends inquiries to local tire stores.
DENR administrator Jim Wendte said businesses generating what they call waste tires are responsible for legally disposing of them.
"Once removed from a retail business setting, a waste tire must be transported to a waste tire processing or disposal site that is permitted or approved by a state agency with regulatory jurisdiction," he said. "Individuals disposing of waste tires must also dispose of their tires at permitted or approved disposal sites."
Tire dealerships in the Pierre and Fort Pierre area charge customers a $4 to $5 per tire disposal fee.
That doesn't stop some of them from getting around it.
"We find waste tires around all the time," said Kale Urban, manager at the Fort Pierre W.W. Tire. "Little do they know, we have cameras."
The people end up paying the recycling fee anyway, he said.
W.W. Tire collects used tires from its sister business in Pierre and disposes of them based on weight. A 53-foot trailer loaded with old tires costs $1,800. In the busy season, that can happen twice a month as they work with Waste Not Recycling.
Tire clean-up
The DENR's Environmental Funding Program pays $150,000 to $200,000 annually for tire cleanups around the state. In 2021, DENR plans to fund several tire cleanup events in western South Dakota. Tire cleanups typically run through the summer, allowing residents to dispose of tires at local landfills or county use sites at a discounted rate or for free.
The DENR board has approved $600,000 in grants from the Solid Waste Management Program for waste tire and solid waste cleanup projects. Since 2019 — the last time DENR requested funding — more than 2,750 tons of waste tires have been disposed of or recycled.
DENR does not track how many tires accumulate in South Dakota, or in any given county, in any given year. Whether a motorcycle tire or a truck tire, the disposal method is the same.
"Some shredded tires are buried in our S.D. landfills. Whole tires cannot be buried in S.D. landfills; the tires must first be shredded or quartered prior to disposal," Wendte said. "Some waste tires go to out-of-state landfills. And, some waste tires go to out-of-state processing facilities where the tires can be processed and recycled in a number of different beneficial ways, including road-surfacing materials."